Rhinodiagnost Final Symposium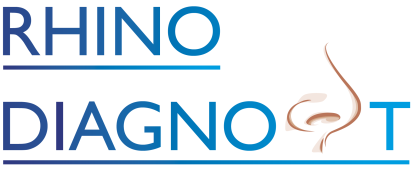 Join us online when we share the research results of Rhinodiagnost.
From 3.00 pm until 7.00 pm CET
Online
free of charge
Organized by the Rhinodiagnost Consortium
Further details on the event, registration and the presentations can be found on the event website. The event language is English.
AGENDA
| | | |
| --- | --- | --- |
| Time | Title | Presenter/s |
| 3:00 – 3:10 | | Walter Koch, Andreas Lintermann |
| 3:10 – 3:30 | Virtual Surgeries of Nasal Cavities on High Performance Computing Systems | Moritz Waldmann |
| 3:35 – 3:55 | | Christian Witzler |
| 4:00 – 4:20 | | Andreas Franken, Jens Henrik Göbbert |
| | Coffee Break | |
| 4:40 – 5:00 | | Walter Koch, Matthias Lehner |
| 5:05 – 5:25 | | Odo Benda, Ramiro Ortiz |
| 5:30 – 5:45 | | Klaus Vogt, Klaus-Dieter Wernecke, Anita Bergmane |
| | Coffee Break | |
| 6:00 – 6:10 | | Christopher Kohn, Klaus Vogt, Matthias Prill, David Lang |
| 6:15 – 6:30 | | Klaus Vogt, Liga Akmenkalne, Lucas van Boemmel |
| 6:35 – 6:50 | | Klaus Vogt, Eliza Poikane, Patricia Neumaier, Marta Ievina |
| 7:00 | Wrap-Up | Walter Koch, Andreas Lintermann |